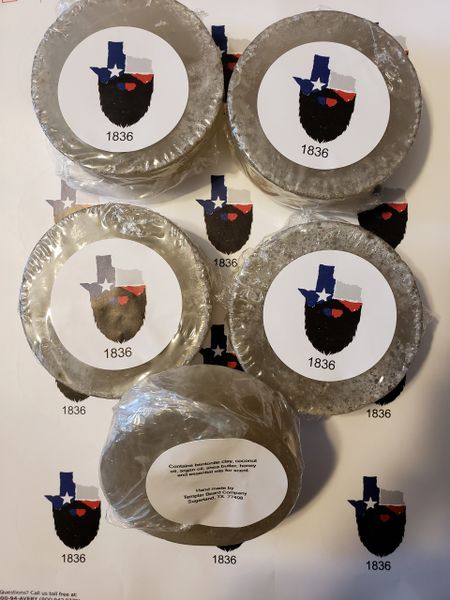 1836(all purpose wash)
This all purpose wash is s great staple for any beard care regimen. It's easy and takes up barely any room. Notes of spicy black pepper and smoky guaiac complemented by opoponax and lavender add a touch of sophistication. You could wash your beard and your entire body with this bar. 
*contains bentonite clay,  coconut oil, argan oil, shea butter, honey and essential oils for scent.